Personalized One-on-One Mentoring to:

Regulate

hormonal

balance and amplify

energy

levels with precision-timed light




Restore

sleep

by syncing your personalized circadian rhythm



Enhance

mental clarity

by learning how to calm your nervous system
No back-breaking workouts or expensive supplements required.



FACT #1
Diet and exercise alone don't give us optimal health
FACT #2
Most supplements are a waste of money and can often harm you
SECRET #1
Light is the medicine that feeds us
SECRET #2
Circadian fitness is our personal trainer
POWER

UP
Explode into your day.
Harness the metabolic dynamite of precision-timed infrared sunlight that powers the engines of our bodies - our

mitochondria

.
We'll help you customize your own morning routine based on your chronotype!
POWER

DOWN
Create a sleep sanctuary that's waiting for you at the end of the day, instead of re-living a hard day's night.
We'll give you extra tools to eliminate blue light, which destroys

melatonin

,

o
ur body's ultimate regenerative antioxidant and brain booster.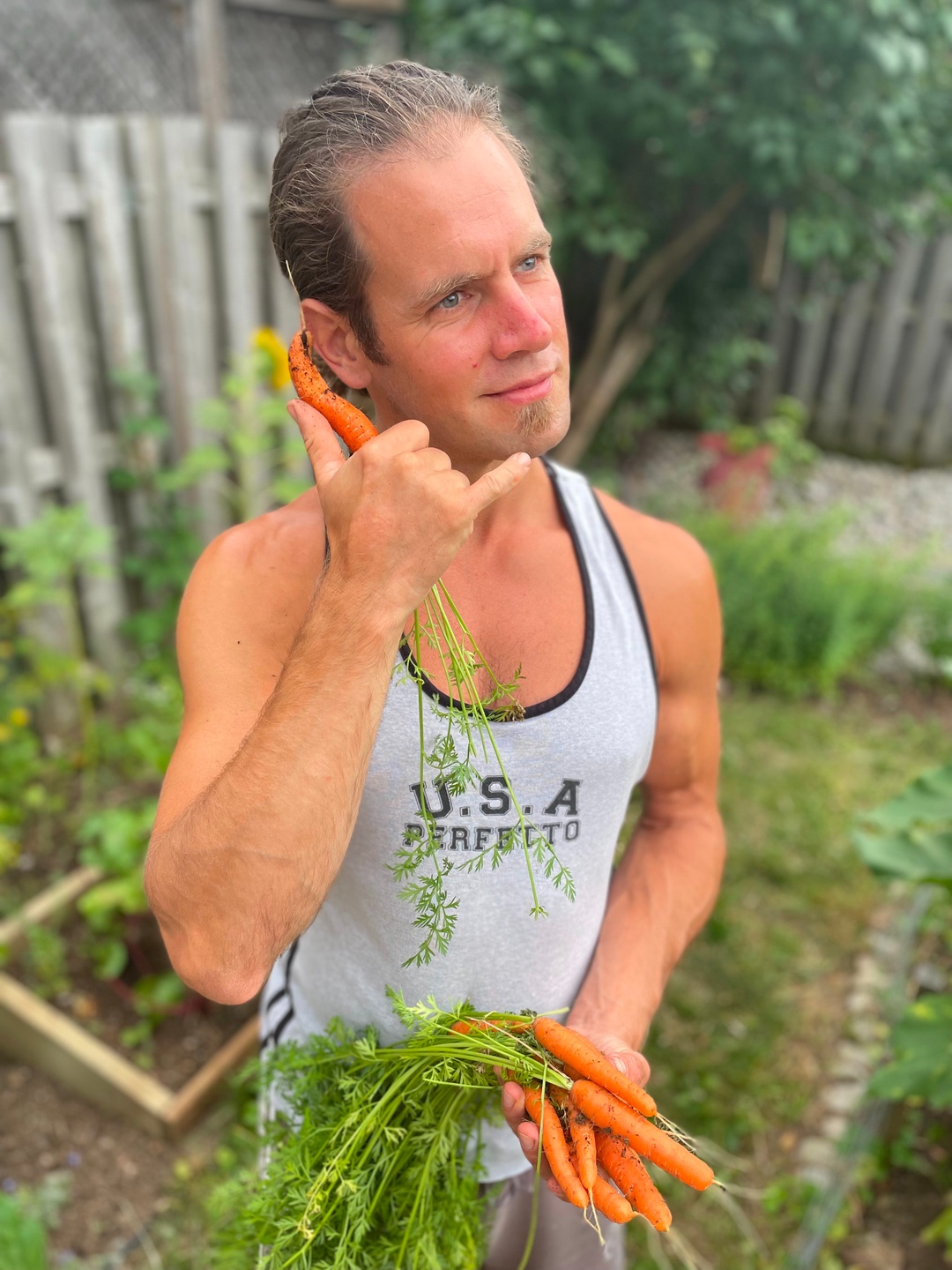 Private 1:1 Weekly Strategy Sessions (one hour calls)

Unlike traditional therapy, we provide an in-depth plan with email recaps and the ability to send us messages throughout the week.
We provide a space for you to talk. We listen.
Even though there's no judgement, we WILL hold you accountable to the goals you set each week.
Instant Access to The Power Circle

Join a private online health forum (no, not Facebook!) community, where we, along with like-minded members share our intimate perspective on what tools helped us in our personal health journeys.
Connect with others and get inspired to make small steps that make a life-lasting impact!
Women's Holistic Wellness Warrior

Hi! I'm Bohdanna, Roman's partner in healthy crime. I work with busy "superwomen".
I've transcended anxiety, depression, and insomnia and can teach you how to dig yourself out of that rut that you thought you'd never crawl out of!
A LITTLE ABOUT ME:
Growing up, I had many loved ones succumb to illness, and have learned that to battle an array of toxins, you have to apply a Swiss army knife of medicine.
My wife and I are certifiable health nuts, but still like a little jam with that nut sandwich every now and then.

I've been an avid health enthusiast for the past 20 years.

Before then I was just a teenager pumping iron. I've learned that the body is more than muscle, and that supplements are overrated.
Let me teach you how to harness your

life force

, and learn to cultivate the energy that already moves through you.

Love & Light,
Roman
Stop Overthink
I used to be in my head too much, until I set aside time to just sit with those thoughts through meditation.
It may sound like torture, but I've found meditation to be very peaceful.
What do you have to lose? Try it!
In the private Facebook group, I'll be sharing the super simple meditation that my wife and I love to do!
Tuck Your Phone In At Night
Did you know that blue light from our screens destroys melatonin and increases cortisol, which drives adrenal fatigue and leads to chronic inflammation?
We guide our clients on how to slowly wean themselves off this addictive tech so that they can ease into their evening and reboot their systems for the day ahead!
The Sun We Can't See
How Infrared Light Powers our Bodies
Ever wonder why we're instinctively drawn to stare into a campfire?
Red light, specifically infrared, actually improves our vision as we age, along with many other benefits.
READ THE FULL POST
Feeling Drained? Lost Your Spark?
GET

INSTANT ACCESS

TO OUR

TIME-TESTED
POWER ROUTINE.
We won't send spam. Unsubscribe at any time.